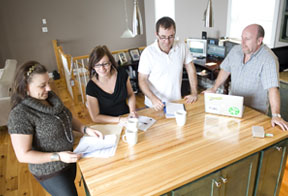 About Us
Meet the DPO Media Team!
In 1994 Don Oakley founded On Hold Communications, Newfoundland's first on-hold marketing communications company. Since then, On-Hold Communications has evolved into DPO Media, a suite of direct marketing tools helping small business owners maximize their marketing potential. We have helped and continue to help hundreds of Canadian companies reach new heights.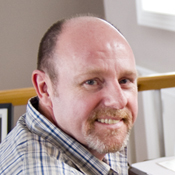 Don Oakley
In over 33 years in the broadcasting industry Don has managed radio stations, produced and directed television for CBC and started his own communications company. He's become well known throughout the province as a respected marketer, entrepreneur and mentor, taking every opportunity to support the continued growth in the small business sector."I'm happy to be doing what I love and working with great people who constantly challenge me to keep growing. We're a hands on company that constantly strives for more ... come see how we can work for you!"
Email Don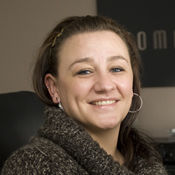 Trina Oakley
Trina does everything from scripting and voicing, to outstanding customer service. As DPO Media's first employee, she started out saving scripts to floppy disks and mixing productions, reel-to-reel. As production manager, she wears many hats – she handles accounts, writes, voices and produces. She's also the program director for our fabulous Instore Radio Service."I love working at DPO Media. My coworkers are tons of fun and the office is always supplied with good strong coffee. Most importantly, we have the world's greatest clients. So what are you waiting for, come join us!"
Email Trina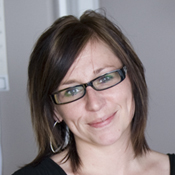 Kim Oakley
Kim has been a part of DPO Media for the past 8 years. As an account manager she is always working with our clients to gather information, write scripts and produce effective marketing messages. But, her job doesn't stop there, she also handles the company finances and is a seasoned member of our sales team. She's basically a Jill of all trades!"My favorite part of working at DPO Media is that I really do learn something new every day. Our office is a fun, relaxed and very professional place to work and I'm proud to be part of the team!"
Email Kim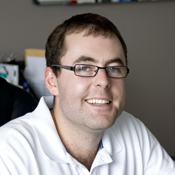 Jason Oakley
Jason is a recent addition to the DPO Media team. With a background in sales and marketing, he focuses on developing DPO Media through new client relationships and additional service offerings. As a skilled graphics and website designer Jason also manages our All-In-One Websites service, including our very own DPO Media website."As the young gun here at DPO, I'm thrilled to be such an integral part of the team. I look forward to what lies ahead, as we take this company into the next 17 years!"
Email Jason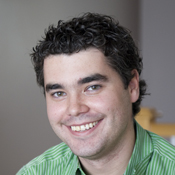 Adam Kavanagh
Adam is our go to guy for everything from corporate photography to printed promotional materials. With over ten years experience as a photographer, Adam has established himself as one of the up-and-coming names in the province. Having expanded into custom printing and embroidery, he now offers a wide variety of options to businesses of all sizes."My favourite place to be is behind the lens of a camera. I truly enjoy working with individuals and businesses to help them create great images that represents who they are. Like they say, a picture is worth a thousand words!"
Email Adam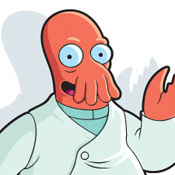 Darryl Jackman
With over 10 years in data management and enterprise networking experience, Darryl is a wealth of knowledge when it comes to all things technical. As our company tech expert he can do everything from setting up company networks to teaching staff how to properly use their smartphones.""
Email Darryl